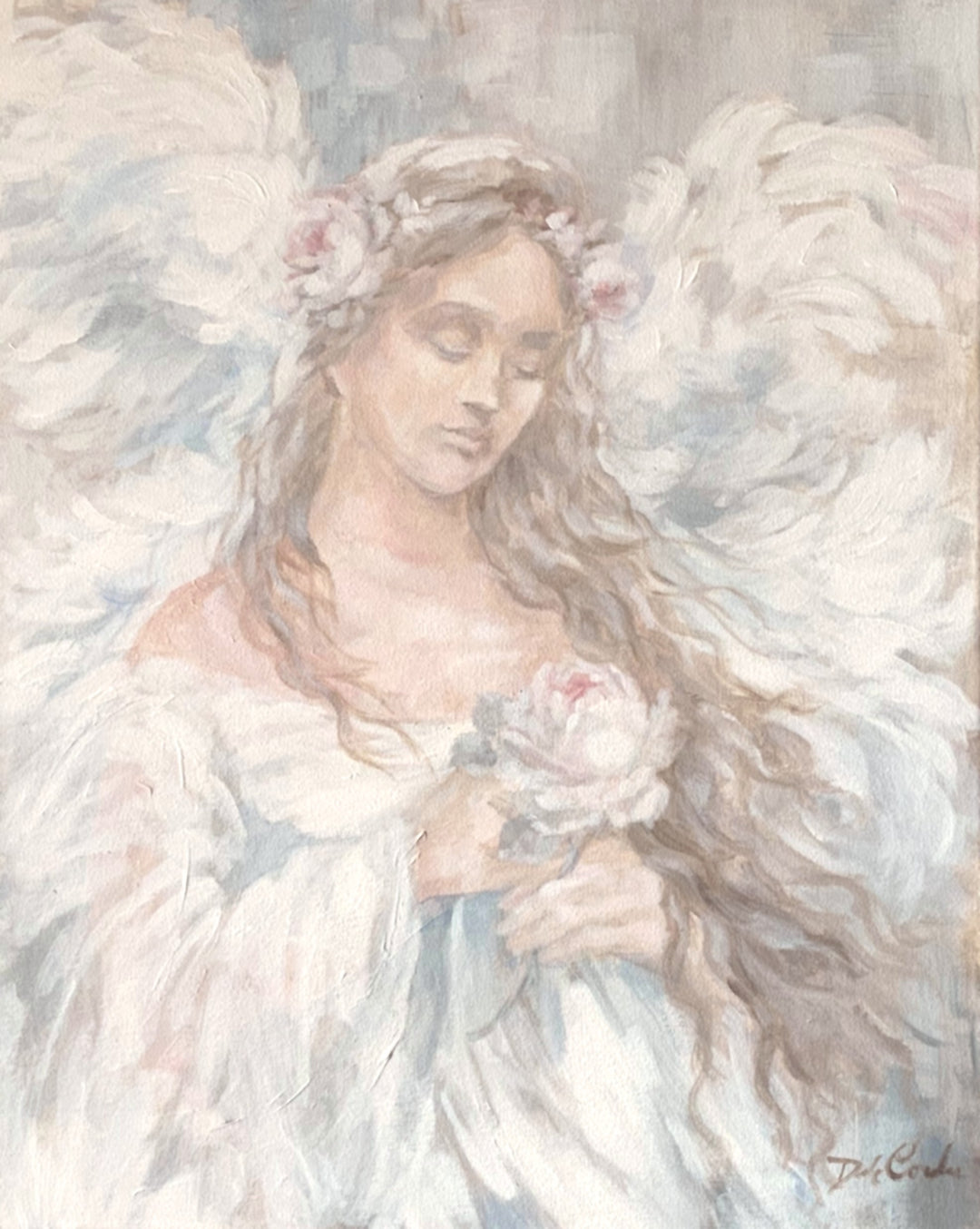 "To Love" Original Painting by Debi Coules
---
"To Love" is my favorite angel painting from my four-part fine art angel series. I am inspired by things that are beautiful, romantic, pure...and this angel portrays all of those virtues. She wears a crown of flowers in her windswept hair, and slight smile on her lips - a look of joyful serenity as she carefully considers the pale pink rose cradled in her hands. The angel's wings billow around her like the clouds of Heaven. The soft colors are muted, further adding a feeling of tranquility.
Though much more refined than a rustic painting, its impressionism and neutral color palette makes this painting well suited for a variety of interior design styles including shabby chic, country cottage, contemporary, or even modern farmhouse if properly displayed.
"To Love" is an original fine art acrylic painting on stretched canvas
Measures: 16" x 20"
As with all of Debi Coules original paintings, a Certificate of Authenticity is included
This Angel Fine Art Series Includes:
"To Be Free", "To Love", "Heaven's Angel", "Prayer for Peace"