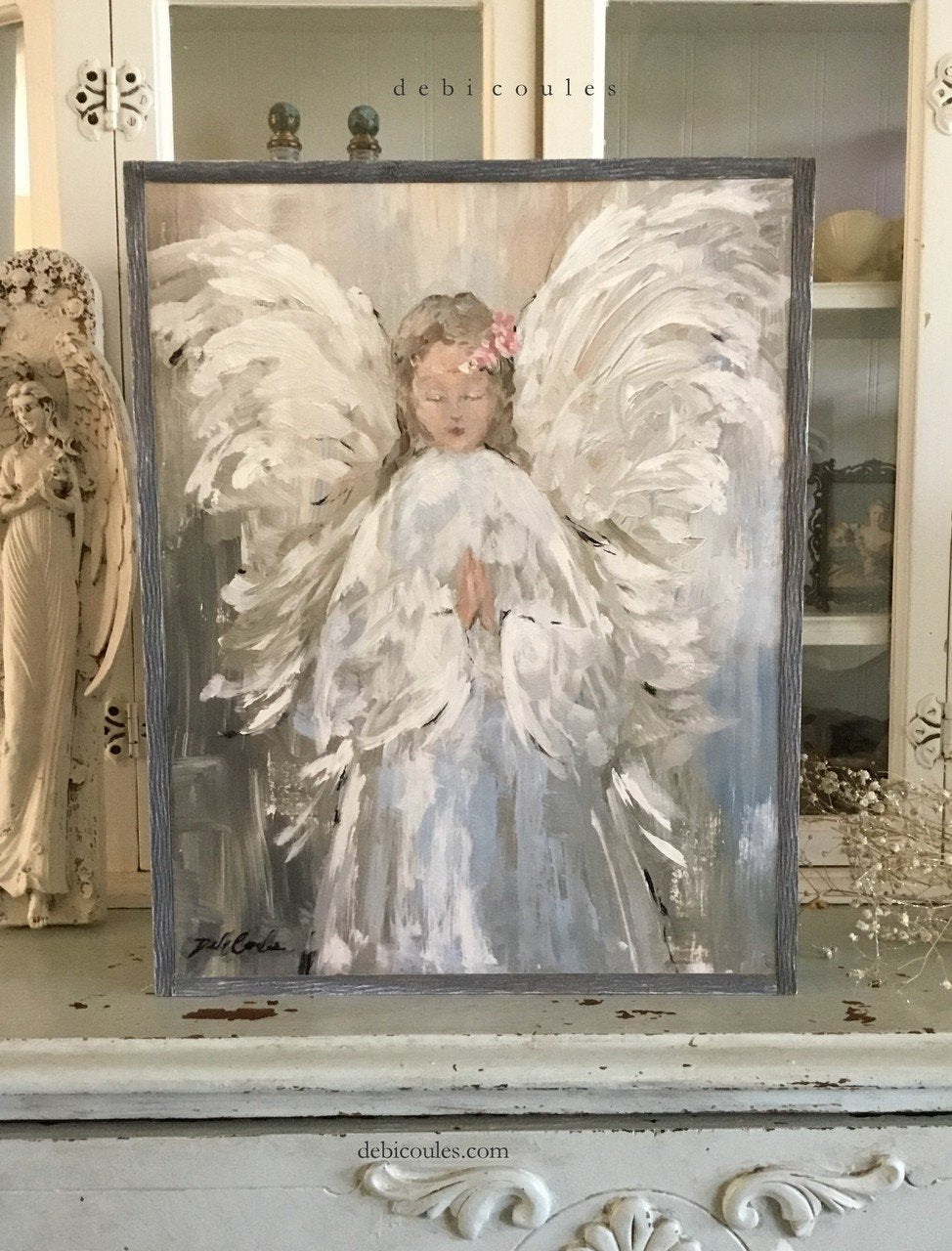 "My Angel" Barnwood Framed Wood Print
---
I paint things that inspire. I paint things that are beautiful. What is more inspiring and beautiful than an angel, the symbolic embodiment of purity and faith? While my angel collections vary in style from realistic to impressionistic, this particular series of angel paintings display a simplistic line approach, giving the artwork a rustic, earthy feel that pairs well with shabby chic, contemporary, country cottage, or modern farmhouse interior design. Wings are what make an angel an angel, and the bold strokes create the impressionist motion and shape of feathers folding around the angel as her hands clasped in prayer.
I believe in angels and their ability to guide and protect. "My Angel" represents the beautiful figure that I hope is watching over and praying for me. We all need angels in our lives. And hope that my artwork can bring that touch of peace, comfort, and beauty to your home.
To emphasize the rustic look, Giclée wood prints are created in-studio using a unique process and archival-grade inks. Each wood print is given a lovely hand-rubbed finish and comes signed. The finished piece is one-of-a kind, reflecting the natural wood grain and texture.
"My Angel" wood print measures 18.5" x 14.5" x 1.5"
Framed in barn wood and comes ready to hang
Comes signed by Debi Coules
This Angel Fine Art Series Includes:
"My Angel"-Wood Print
"My Angel" - Canvas Print
"Midnight" - Original Angel Painting
"Peace" - Original Angel Painting