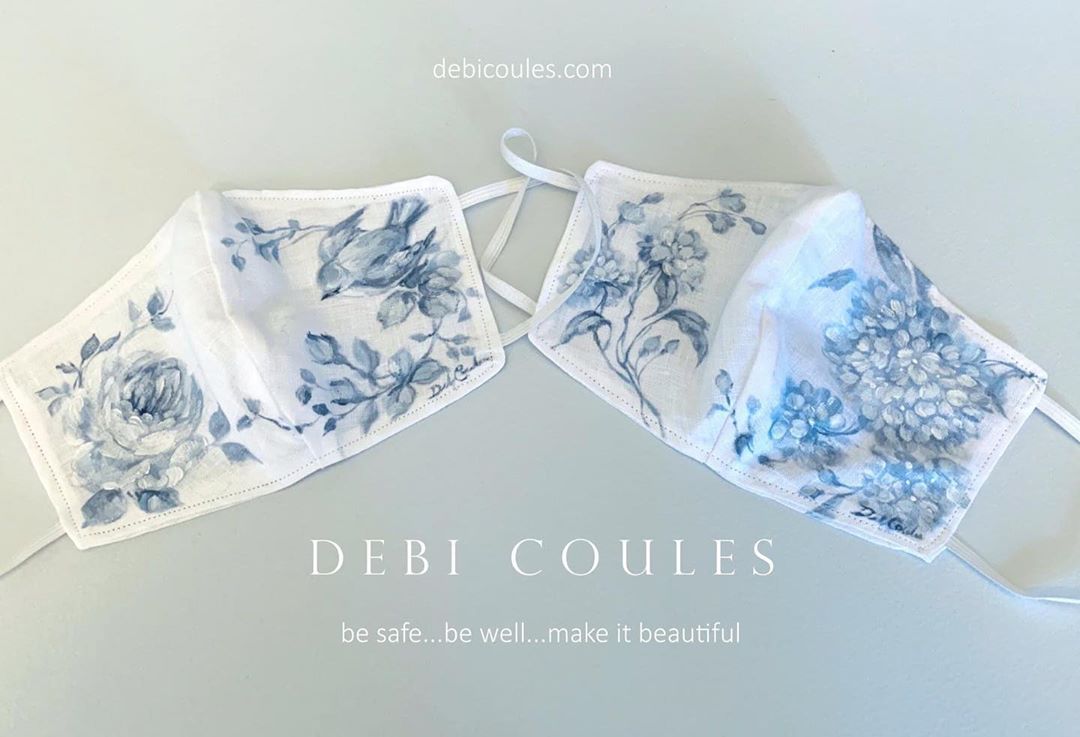 Linen Masks "Blue Birds & Flowers" Hand-Painted by Debi Coules
---
This gorgeous hand-painted linen mask are an original by Debi Coules. Beautiful soft fine white linen with stretched ear loops is not only beautiful but so comfortable. Each mask has been painted with Debi's gorgeous pink cabbage roses, forget-me-knots and greenery, so consider each a mini painting. Although we are in difficult times, why not make these times beautiful with a stunning art mask!

Each one is an original painting. We are also taking special orders as well. Our wait list has grown tremendously! However these are available for immediate delivery.  Just hand wash these beauties and hang dry and they are ready to be worn again. You may also machine wash but make sure to use the gentle cycle and put in a mesh bag.

 
* THESE MASKS ARE HAND PAINTED AND HANDMADE.

 *These masks are not medical- grade.The may be hand washed in a mild detergent and hang to dry.

 *Shipping is quoted for Domestic only. International purchases will be invoiced for additional shipping.