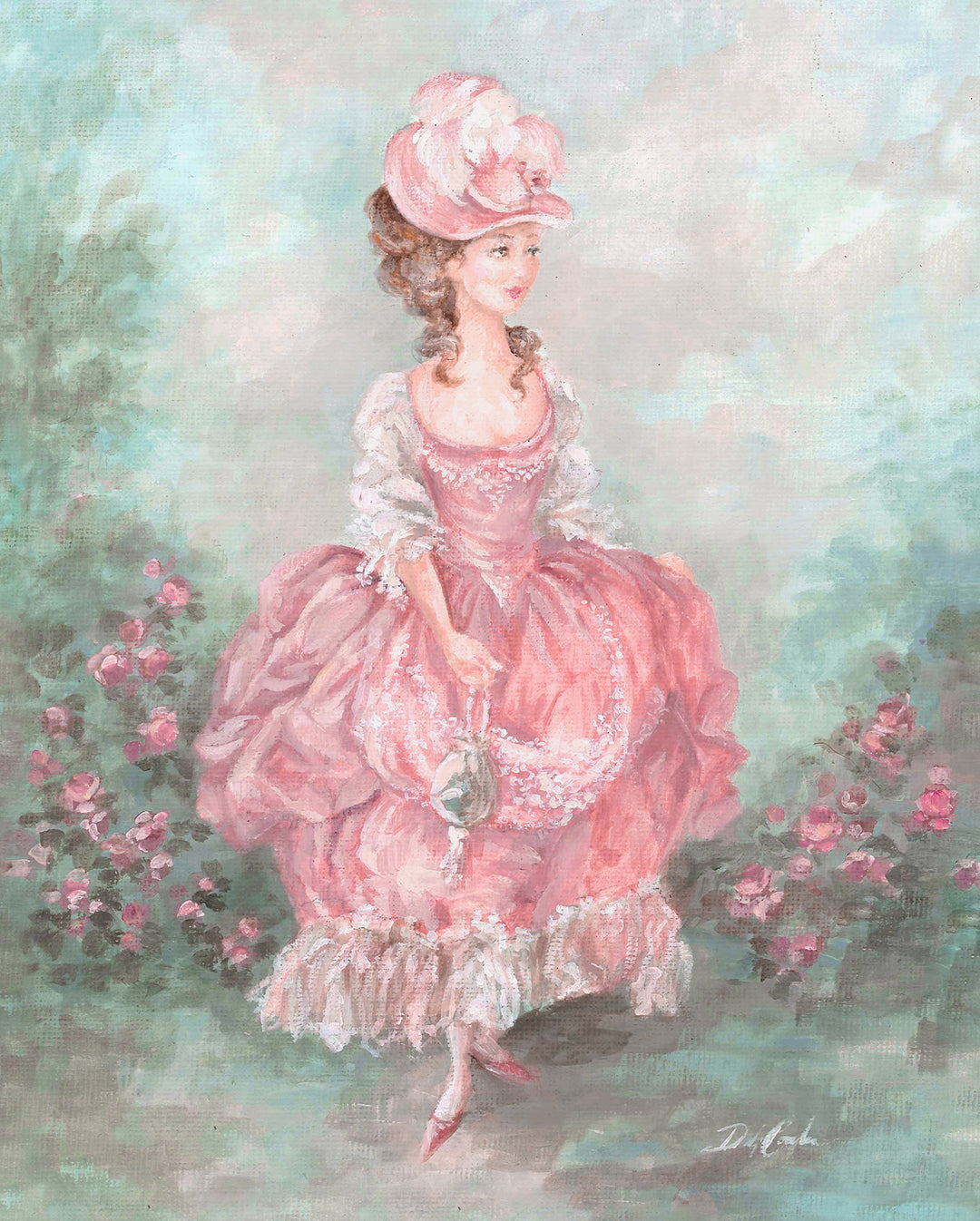 "Nanette" French Fashion Canvas Print
---
Marie Antoinette is the enduring icon of Rococo era, a period of extravagance in 18th Century France.  I love being caught up in the romance of it all: the ornate gilding, the excessive decoration and detail, the soft feminine colors…but the costuming is an endless parade of eye-candy!
"Nanette", named for one of my dearest friends, is a study of 18th Century French Fashion more than a portrait. The gown was truly my focus in this painting. Puffs of pink satin billow around white lace trim in a silhouette drawn from my study of lithographic fashion plates preserved from the late 1700's France.
Though the original paintings have long since sold, I am releasing canvas prints on my website for a limited time. I hope you "Nanette" makes a bold statement among your romantic, vintage, French décor.