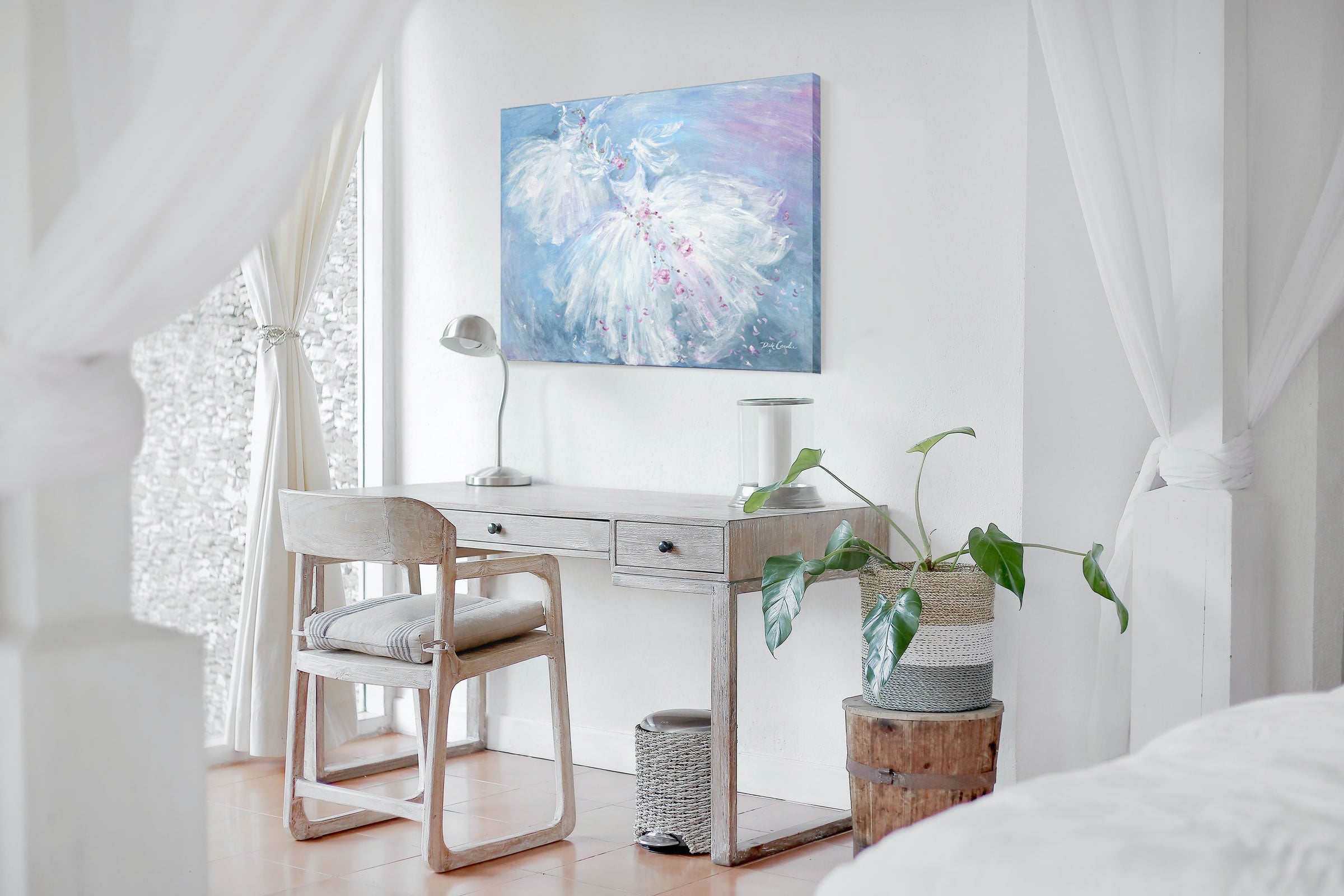 As an artist, you have to paint what you love. I have been enamored with ballet my entire life! My Ballet Paintings and Tutu Artwork strive to capture the motion and feminine grace of true ballerinas.
My love of ballet started when I was young. As a little girl, my father took me to the Lincoln Center where I saw my first rendition of Swan Lake; I was in absolute awe. I adored the ethereal, graceful movements of the ballerinas, they made it look so effortless. I rushed home and started painting tutus when I was three years old!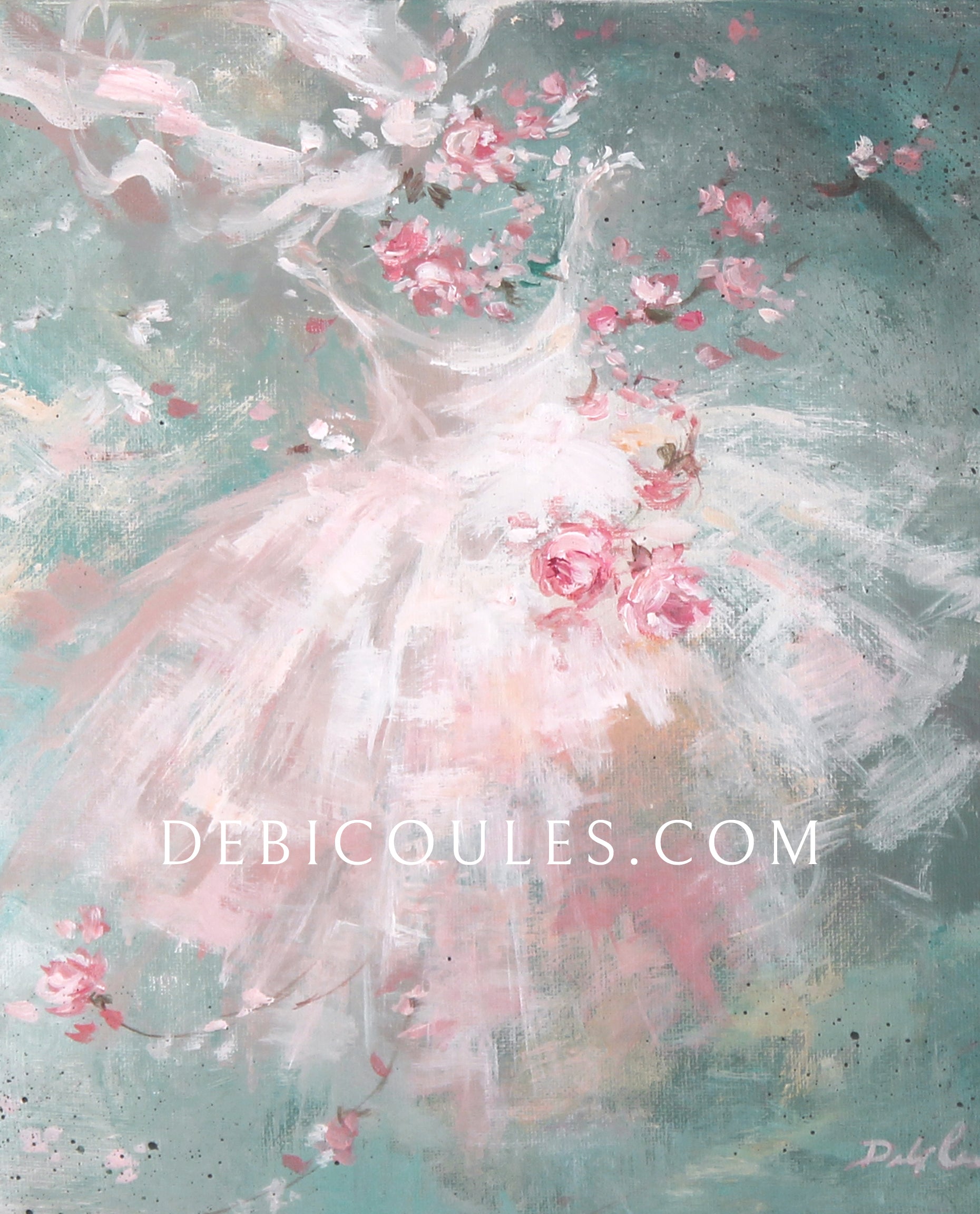 Ballet artwork was very influential as my own artistic style grew and developed. Ballerina paintings such as Edgar Degas' "The Ballet Rehearsal" or "Dancer Taking a Bow (The Prima Ballerina)" seemed to capture the elegant grace I so adored. And it inspired me to create that beauty in my own way and in my own paintbrush.
Pink Roses, Vintage Floral, and French Fashion had been the catalyst of my creative acclaim, but adding a collection of whimsical and romantic ballet paintings seemed like such a natural inclusion and further reaffirmed my passion for ballet artwork. Though I occasionally paint ballerinas - such as "The Ballerina" or most recently "Ballet Dreamer" - my ballet artwork has largely focused on the tutu. The motion, color, and femininity so perfectly lend their elegance to my canvas.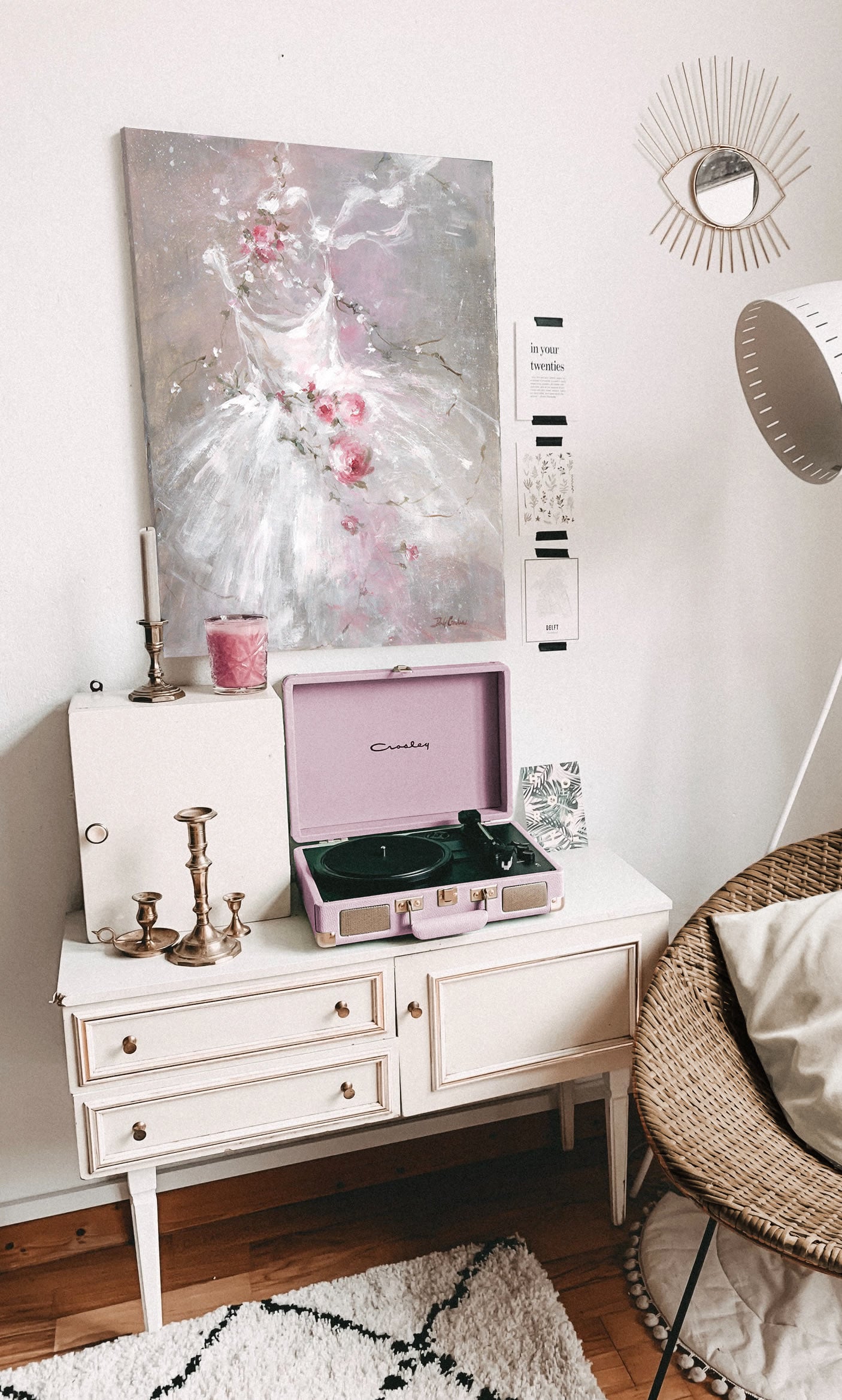 Adding roses to my tutu paintings was the perfect romantic compliment. Roses come in so many colors and varieties, they can match the many moods of ballet: bright and cheerful, somber and moody, graceful and elegant.
If you love ballet as I do, I hope you'll enjoy my whimsical Ballet Fine Art and Tutu Paintings.
---