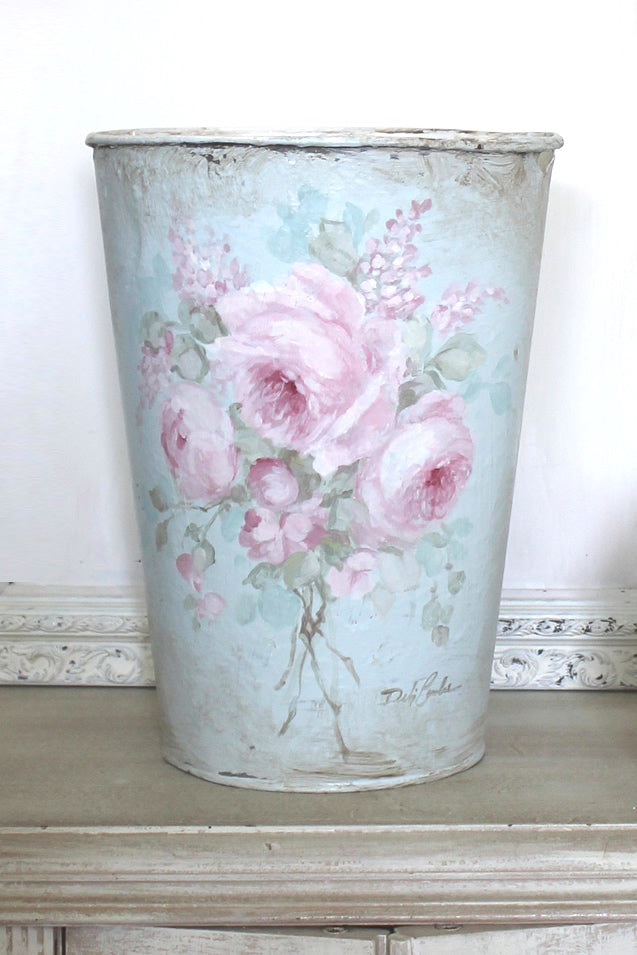 MADE TO ORDER: Vintage Shabby Chic Floral Buckets
---
Gorgeous, Flower Buckets are made from galvanized metal creating a perfect painting surface for a vintage look; the patina adds just the right touch of shabby chic to this beautiful treasure! These buckets are painted with an antique white with a touch of blue making a lovely accent to my hand painted pink roses. Your Flower Bucket will be given a lovely hand-rubbed finish and signed. **Limited Supply

**Important Info on Made to Order**
Hand-painted home decor comes from vintage items discovered from various sources. Therefore, each piece is unique and not a replica of the item pictured.
Prices listed are the base price, and may increase based on the value of the item selected or certain customization you request.

Once you've placed your order, I will contact you personally to show you the buckets currently available. Once the perfect bucket has been select, we'll discuss any other requests you have for the project. If a suitable item is not found, orders are refundable before painting has begun.